super perfect amazing man...S.p.a.m!
S.P.A.M. is a well intentioned, self-proclaimed super hero, who sets out to save the world while he takes the audience on his ridiculous adventures. It's a super hero comic strip come to life!
45 minutes of physical comedy, mime and pink spandex! This is one heroic performance you will never forget.
Genre: Non-Spoken Comedy
Technical Requirement: Sound system with a D.I.
Set Up/Take Down: 30 minutes
Required Performance Space: 4x4 minimum
This 45-minute family friendly show includes magic, juggling, comedy and volunteer participation. The show is mainly visual and can be offered in English, Spanish or Italian.
Length: options from 10-45 minutes
Genre: Family friendly performance perfect for birthday parties, school functions, library programs, etc.
Technical Requirement: None
Set Up/Take Down: 10 minutes
Required Performance Space: 4x4 minimum indoor or outdoor
Wind Guy it's an interactive living statue ready to entertain you without "falling over". An incredibly versatile form of entertainment, the sky is the limit when it comes to charming and wholly unique creations! Incorporating elements of mime, comedy and even extensive audience interaction as Wind Guy offers theatrical engagement as well as a fun surprise factor. #thewindguy
FOLLIES: THE UNOFFICIALLY BEST EVER VARIETY SHOW
"If you get a chance to see Stefano Iaboni's monthly "Follies" at Funhouse Lounge, you should definitely go. It's the perfect mix of sketch, Commedia, Yé-yé, Lounge, Street Performance, Standup, and silliness; it's perfect. He's the Vittorio De Sica of Portland comedy, and I will fight anyone that says otherwise. If you don't get a chance to go, you should seize your destiny and make the chance to go."
— Scott Rogers,
Producer of Big Ed Barnham's web series
"Follies" is Portland's new physical comedy showcase, currently running at the Funhouse Lounge. Created and hosted by International Italian performer Stefano Iaboni, whose influences include Andy Kaufman and Monty Python. "Follies" says "ciao" to traditional stand-up and improv and instead highlights the richly diverse, artistic and hilarious world of physical comedy, variety and sketch comedy.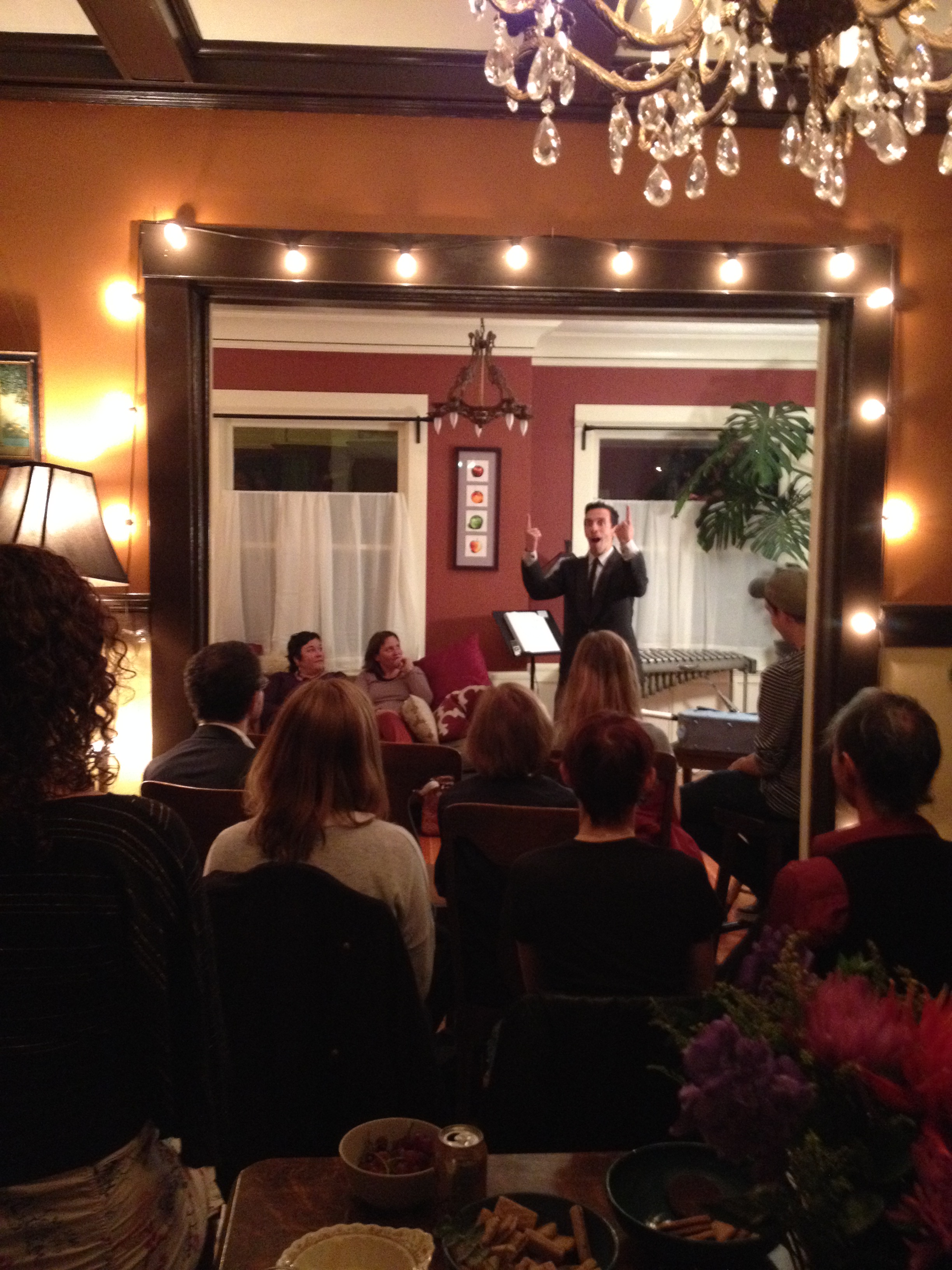 A tailor made 2-hour experience where you and your friends feast on small bites and sip wine while enjoying a theater style performance in the comfort of your living room.

Inspired by the Pop-up supper club movement taking hold in big cities such as Barcelona, New York and London, Gourmet Comedy combines humor with delicious food and drink -a combination that satisfies both the belly and the soul.